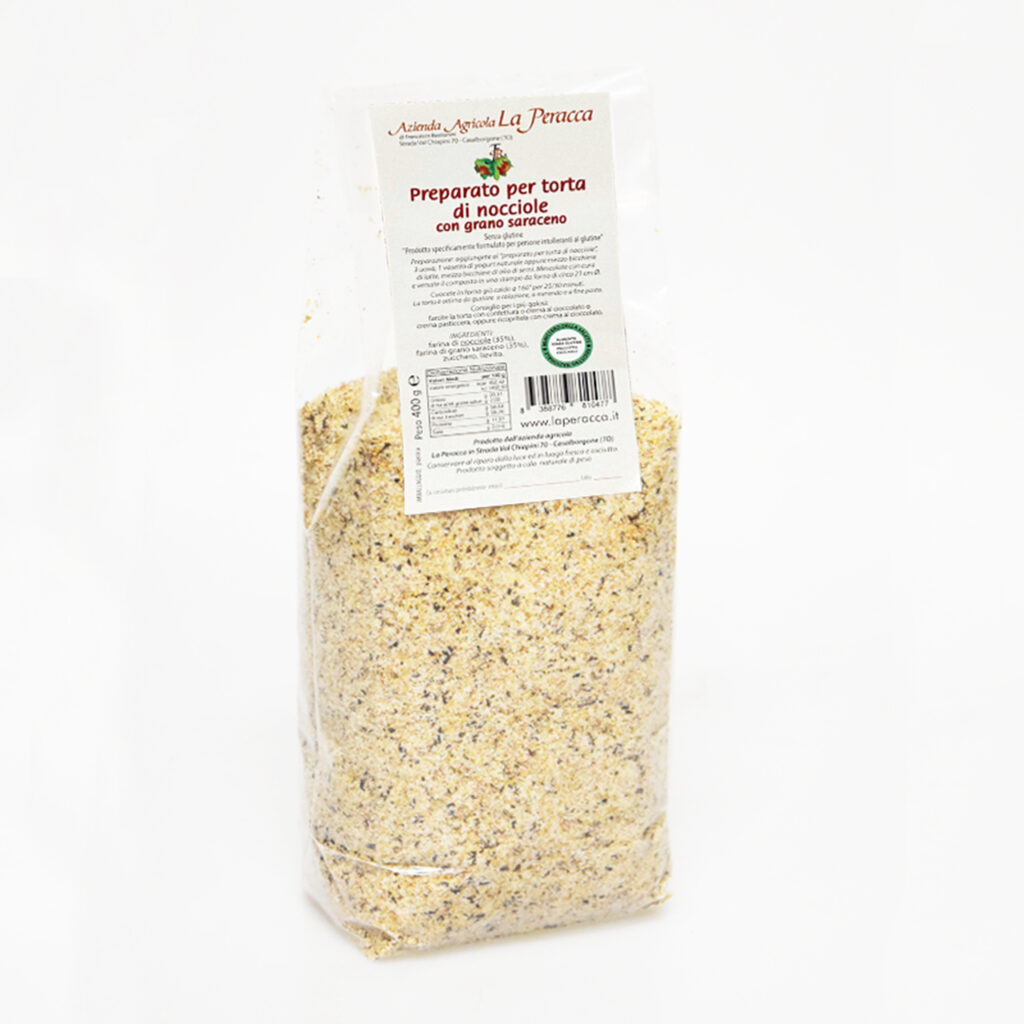 An already balanced mix of flours to make a hazelnut-flavored donut in just a few minutes, with just a few ingredients. Just add eggs, oil and milk (also vegetable), mix and bake. The result is foolproof and will make your breakfast or snack delicious and easy to prepare. The hazelnuts and wheat flour in the cake mix come from our own production. Follow the recipe on the label and create a light and tasty hazelnut cake: the secret ingredient is, of course, your imagination for the filling.
Buckwheat flour, TGT hazelnut flour, sugar, yeast.
To be consumed preferably within 3 months from the production date.