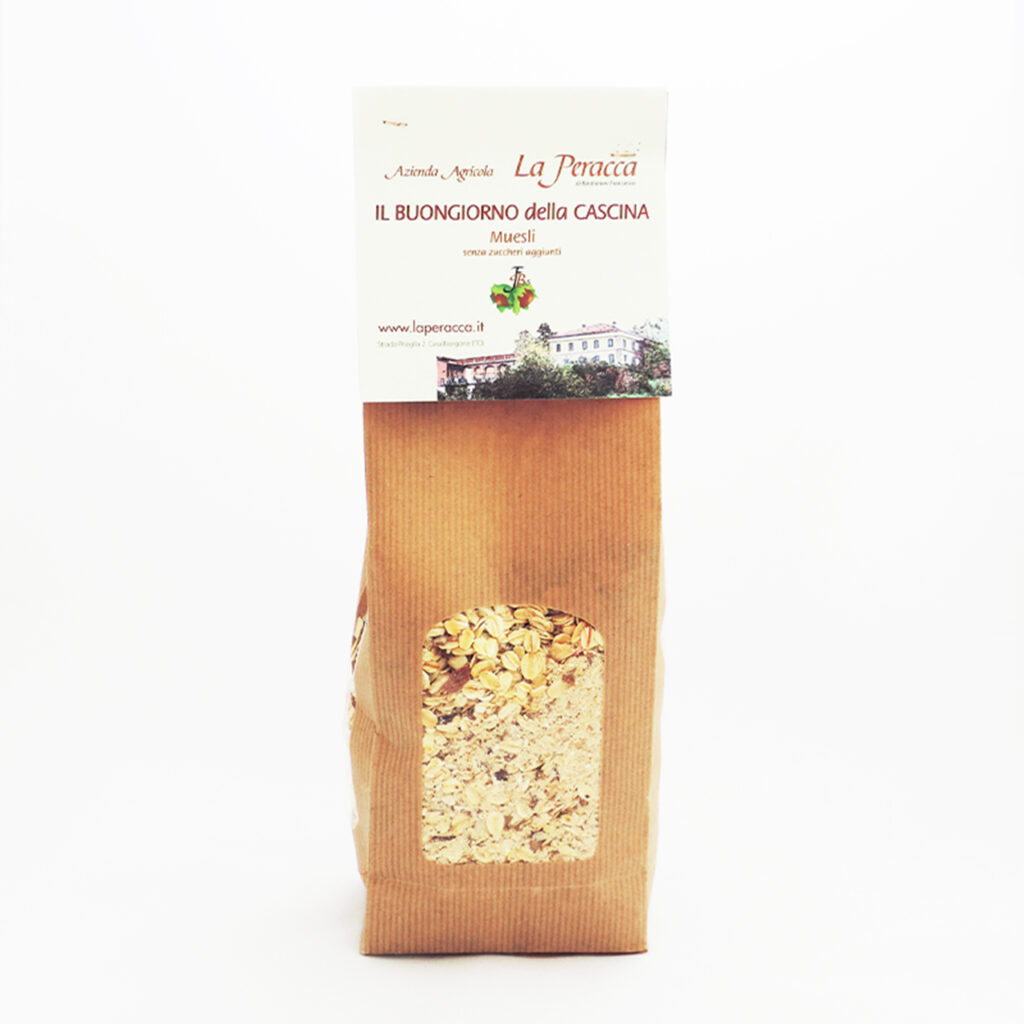 Cereal mix to start strongly your day. We make our muesli with bran from our wheat, wildflower honey from Piedmont, Italian oatmeal and various variations:
In the energy muesli we add chopped hazelnuts, Sicilian almonds and dark chocolate drops
In the fruit muesli we add fruit from our hills that we dry in the ripening season (strawberries, blueberries, peaches…)
In the muesli with no added sugar you will find certified gluten-free Italian oat flakes, chopped hazelnuts, chopped Sicilian almonds.
Accompany it with plain yogurt and start the day with the right energy.
Rolled oats, hazelnuts and almonds.
To be consumed preferably within 3 months from the production date.