WE ARE ALSO A FORESTRY COMPANY
Francesco's passion and interest for timber determined the development of our forestry activities, especially activities linked to sylviculture.
These activities include timber sold to produce heat, thanks to the knocking down of ripe trees.
We deliver timber to burn after having it sawed and broken, respecting the measures of our customers furnaces.
The "La Peracca" farm is registered in the Register of forestry companies.
In collaboration with regional authority, we do activities as:
Knocking down
Setting up
Staging
Transports of trunks
Sawing according to customer needs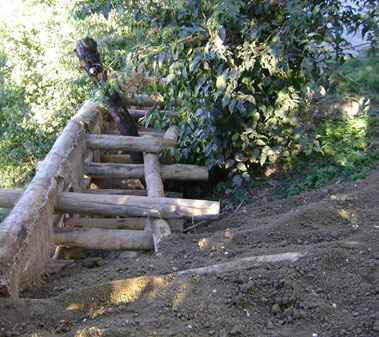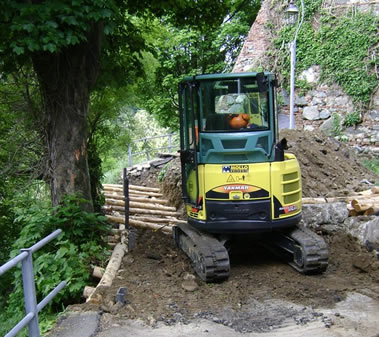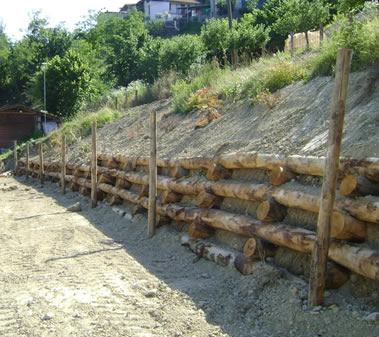 Farming business "La Peracca" manages timber production on a 12 hectares surface, part of the "Parco della Collina" in Turin.
A considerable area of ​​9.25 hectares is cultivated with Short Rotation Forestry (S.R.F.), crops specifically dedicated to the production of wood chips.
Thanks to the training undertaken, Francesco has gained numerous specific skills.
He has carried out regional qualification courses for the use of woodworking machinery (F1, F2, F3), to be able to effectively carry out all forestry operations, always in safety and in compliance with environmental regulations.
He also achieved excellent results in naturalistic engineering courses, in knowing how to use the wood obtained, in particular from chestnut woods, in order to consolidate the slopes of the hills, protect the buildings from landslides and landslides, shape the landscape for better use.
Landslides and landslides occur frequently in hilly areas, which can affect more or less large areas.
To prevent problems like landslide, we cooperate with regional authorities, engineers, and geologists, providing the following services:
Stabilization and security for buildings
Reactivation of traffic circulation on the hills
Expansion of garden areas
We are at your disposal for any information